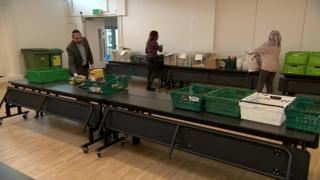 The Department for Education says it does not know how many vouchers for free school meals have been delivered to parents over the past month.
A scheme to give poor pupils in England vouchers worth £15 a week until schools reopen has been beset with problems.
Some school staff have had to stay up late into the night to access the online system, while many parents cannot download the vouchers.
Edenred, which runs the scheme, said it was aware of problems.
About 1.3 million children in England are eligible for free school meals.
One school, in Worcestershire, unable to access vouchers for their vulnerable families for the past fortnight, turned to a charity to provide food parcels.
'Emergency food' for families with nothing…


Source news bbc.com, click here to read the full news.