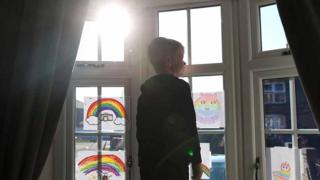 Around two million children in England face a range of vulnerabilities likely to worsen during the Covid-19 crisis, says the Children's Commissioner.
A report for her office has mapped out, by local area, the vast challenges faced by the schools and councils supporting them in lockdown.
The risks range from mentally ill parents and substance abuse, to cramped housing and domestic abuse.
The government said vulnerable children were its first priority.
The Children's Commissioner for England, Anne Longfield, said the lockdown had removed many of the usual ways of identifying children at risk, and the scale of the challenge in keeping them safe was enormous.
'Huge efforts'
"We estimate that 2m children in England are in homes where there is either a problem with drug or alcohol abuse, domestic violence or serious mental health problems," she said.
"There…


Source news bbc.com, click here to read the full news.