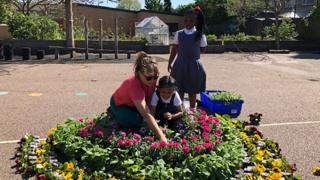 Only a tiny fraction of vulnerable children in England are taking up the emergency school places kept open for them, official figures show.
This has prompted concerns "at risk" children are facing increased danger in the lockdown, while schools and teachers struggle to get hold of them.
New data shows only a maximum of 5% of the most needy children have been at school during the Coronavirus crisis.
The Children's Commissioner says social workers should be "knocking on doors".
The Department for Education data shows just 29,000 so-called vulnerable children attended school in the week before the Easter holidays.
This compares to the more than 723,000 children who were known to children's social care services in 2019.
The figures were described as "utterly shocking" by…


Source news bbc.com, click here to read the full news.