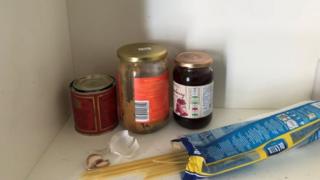 Some deprived families are running out of food because of delays in receiving free school meal vouchers under the government's scheme in England, say school leaders.
Some schools are supplying emergency food parcels or buying their own vouchers for desperate families.
Parents say they are waiting up to 10 days for the government vouchers.
The Department for Education said it was providing extra cash for schools facing "unavoidable costs".
Under the government scheme, families eligible for free school meals in England should receive vouchers worth £15 a week per child.
But Edenred, the company appointed to manage the scheme, has struggled to meet demand, even after its website was rebuilt over the Easter weekend.
Further delays to children's food vouchers
Food vouchers for free school meals children


Source news bbc.com, click here to read the full news.