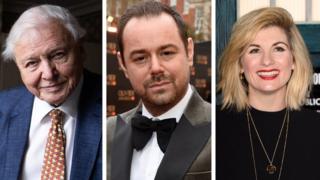 Sir David Attenborough, Danny Dyer and Jodie Whittaker are among the celebrity supply teachers who will be helping the BBC educate the nation's schoolchildren during the coronavirus lockdown.
Footballer Sergio Aguero, Ed Balls and Professor Brian Cox are also involved in the virtual learning initiative.
Launched on the day children were due to return to school, the scheme offers 14 weeks of curriculum-based learning.
The programme is the biggest education offering in the BBC's history.
"We said the BBC would be there for people through this crisis and we meant it," said Alice Webb, director of BBC Children's and Education.
"We're proud that the BBC can bring together so many people to offer such a…


Source news bbc.com, click here to read the full news.