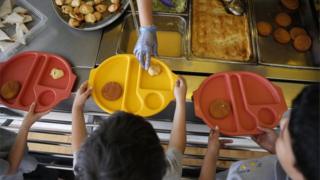 Many families of children eligible for free school meals are having to wait up to a week for supermarket vouchers, despite an upgrade to the website responsible for delivering them.
Under a government scheme, families in need in England should receive vouchers worth £15 a week per child.
The Edenred website that runs the scheme was rebuilt over the weekend, the Department for Education says.
But some schools say they are still struggling to log on.
On Tuesday, Danny Sohal, business and resources manager at Chiswick School, in west London, said vouchers the school had ordered on 7 April had finally been approved – although not yet emailed to parents.
But its 8 April…


Source news bbc.com, click here to read the full news.