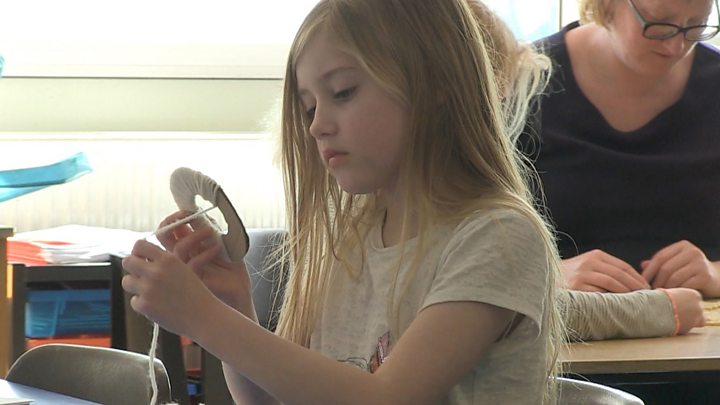 Usually, Llanishen Fach Primary School would have 540 pupils attending in any given school week.
And usually, the school in Rhiwbina, Cardiff, would be shut over the Easter holidays, but these are unusual times.
The school, like several others across Wales, is open, looking after the children of designated parents during this crucial time.
It has registered about 90 pupils during the coronavirus outbreak but it has not had more than 30 each day so far.
That is usually down to parents having varying shift patterns, or doing their best to stick to government protocols to keep their children at home.
This is one of Cardiff's largest "hubs" – a safe environment for children from six schools.
"It's been very different, that's for sure," says Annie James, the deputy head teacher.


Source news bbc.com, click here to read the full news.