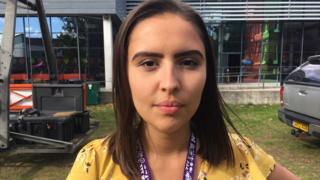 Student leaders in England say full rent should not be charged next term on university rooms left empty by the coronavirus shutdown.
But in privately run accommodation in Portsmouth, students are being told they must keep paying.
What has angered them further is that the block had not been finished in time for the autumn term and students had to be put up in temporary accommodation.
Property firm Prime Student Living says students are still obliged to pay.
It points out they are still receiving their loans.
"Where the situation is so unprecedented there should be some more understanding," says Helena Schofield, president of the National Union of Students at the University of Portsmouth.


Source news bbc.com, click here to read the full news.