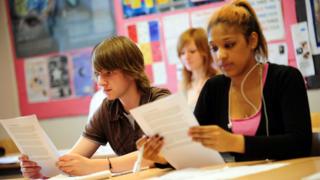 Universities in England could face fixed limits on how many students they each recruit, in a bid to create more stability and reduce financial threats.
There are concerns that the uncertainty caused by the coronavirus could leave some universities with too few applicants to stay financially viable.
It is understood that emergency controls are being considered to stop a free-for-all in student recruitment.
But Universities UK said any "stability measures" had not yet been decided.
"Financial support from government for universities is necessary," said the university group's chief executive Alistair Jarvis.
But he said any response such as controls on student numbers would need "more…


Source news bbc.com, click here to read the full news.