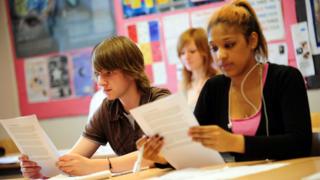 Universities in England have been told to stop making unconditional offers for the next two weeks, in a bid to tackle the confusion over applications during the coronavirus outbreak.
The higher education watchdog, the Office for Students, has warned against unfair pressure being put on students.
There are concerns universities are dropping exam requirements in a bid to push students to commit to courses.
Universities minister Michelle Donelan has backed demands for a pause.
The move is an attempt to stop any panicky decisions and to create some "stability" for students applying for university places, after the cancellation of A-levels and other exams which would have been used to decide admissions.
Nicola Dandridge, chief executive of the Office for Students, threatened universities with "any powers available to us" to stop such offers, which she said were…


Source news bbc.com, click here to read the full news.