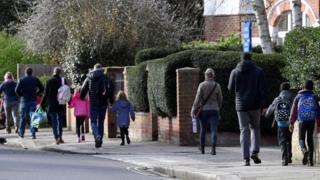 Friday marks the last day at school for most children across the UK until further notice, in response to the escalating coronavirus outbreak.
Schools in England, Scotland and Wales will close on Friday to everyone except vulnerable children, and those with a parent identified as a key worker.
Schools in Northern Ireland will shut from Monday.
A-level and GCSE exams, and primary school Sats – usually taken in May and June – have been cancelled.
Most local governments have indicated schools may not reopen properly until the end of the summer.
The government has published a list of key workers whose children can still go…


Source news bbc.com, click here to read the full news.