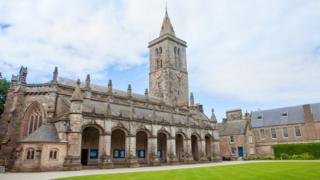 A student at St Andrews University in Fife has tested positive for coronavirus after visiting Switzerland.
Vice-chancellor Professor Sally Mapstone said the student was recovering in self-isolation.
The student, who lives alone, developed Covid-19 after arriving back in the UK.
St Andrews students were advised by officials this week to prepare for all teaching and assessment to take place online.
Prof Mapstone added: "We understand this development will cause concern amongst our students, staff and the wider community. It is however entirely expected given the rapidly evolving nature of the pandemic.
"We have been advised by NHS Fife health protection team that classes at the university should…


Source news bbc.com, click here to read the full news.