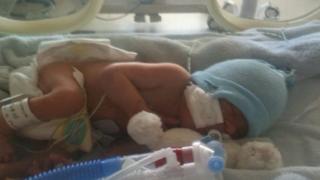 Parents of premature babies will be able to claim an extra £160 a week under measures set to be announced by the chancellor in next week's Budget.
It follows a campaign by Croydon mum Catriona Ogilvy which has been backed by over 350,000 people.
Current law states maternity and paternity leave begins the day after birth even if a baby is born premature.
Treasury minister Kemi Badenoch said the government would pay the extra leave, rather than businesses.
Mrs Ogilvy – who spent time in a neonatal ward after her son, Samuel, was born 10 weeks early – has petitioned to extend parental leave following premature birth since 2015.
Her campaigning has seen the Mayor of London, Sony Music and a number of…


Source news bbc.com, click here to read the full news.