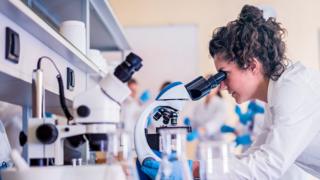 University leaders in the UK and Europe have signed a joint statement calling for UK universities to remain part of European research schemes after Brexit.
As the UK leaves the European Union, 36 higher education groups have called for a "swift agreement" to allow UK universities to rejoin EU research networks and Erasmus student exchanges.
The UK could pay to join these schemes as associate members.
The CBI business group backed the statement, as did Universities UK.
The statement, issued by representatives of university, research and science groups across Europe, says it would be of "clear mutual benefit" for UK universities to have "full association" with European research projects.
In response, the Department for Business, Energy and Industrial Strategy, said it is "open to collaborating" in EU programmes, "if it's in the UK's…


Source news bbc.com, click here to read the full news.